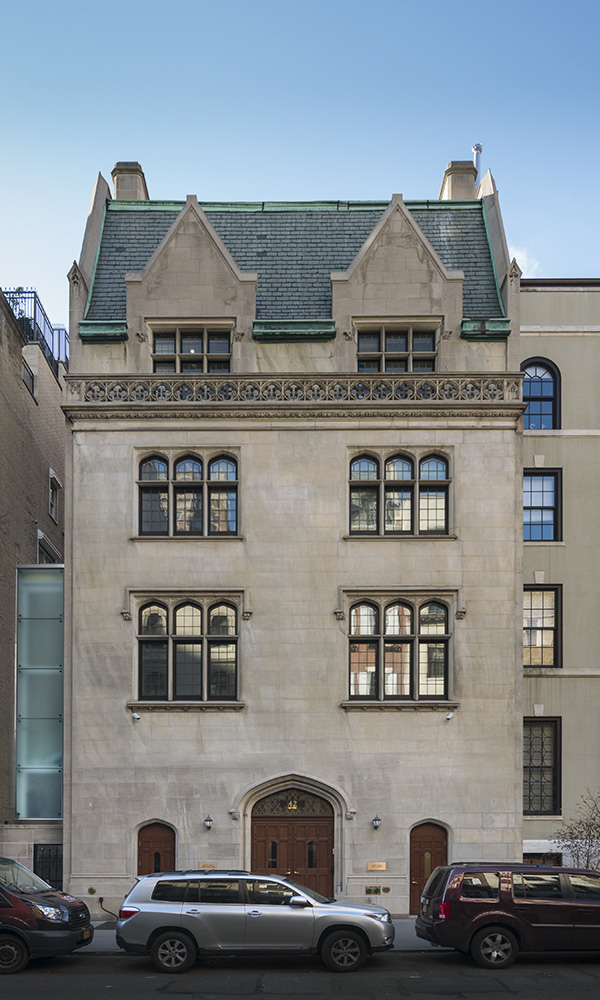 Architect:

MHG Architects PC



A 24,000 square foot mansion in the Gothic style completed in 1921 for Arthur Sachs of the financial firm Goldman Schs, has been the home of the Jewish National Fund since 1954.  Kelmar was contracted to gut, renovate and restore this beautiful landmark.
Extensive reinforcement of the existing structure was needed using 55 tons of structural steel while front and rear structural members were modified.  De-commissioning the existing elevator and removing the elevator shaft while building a new shaft and elevator also required localized underpinning.  The modernization included completely new mechanical systems.  The detailed limestone façade was refurbished to its former glory.
Inside the building the original features were restored and preserved including ornate cast iron columns, classical vaulted ceilings and original oak doors.  This $12 million project also achieved a LEED Silver rating.